Villgrater – Wurstel bianchi bavaresi da 280 gr.
€5,50 VAT incl.€1,96 /100 g
Weißwurst (white sausage) - Bavarian-type sausage: Weißwurst have also found their place in South Tyrolean cuisine and are produced according to the ancient Bavarian recipe.
Preparation
"Weißwurst" contain unsmoked veal and pork. Fresh parsley gives taste and aroma.
How to taste them
Traditionally, it is enough to cook Weißwurst in hot water and serve them with sweet mustard and a pretzel. All accompanied by an excellent Bavarian Weißbier (wheat beer).
Technical data sheet - Bavarian white sausages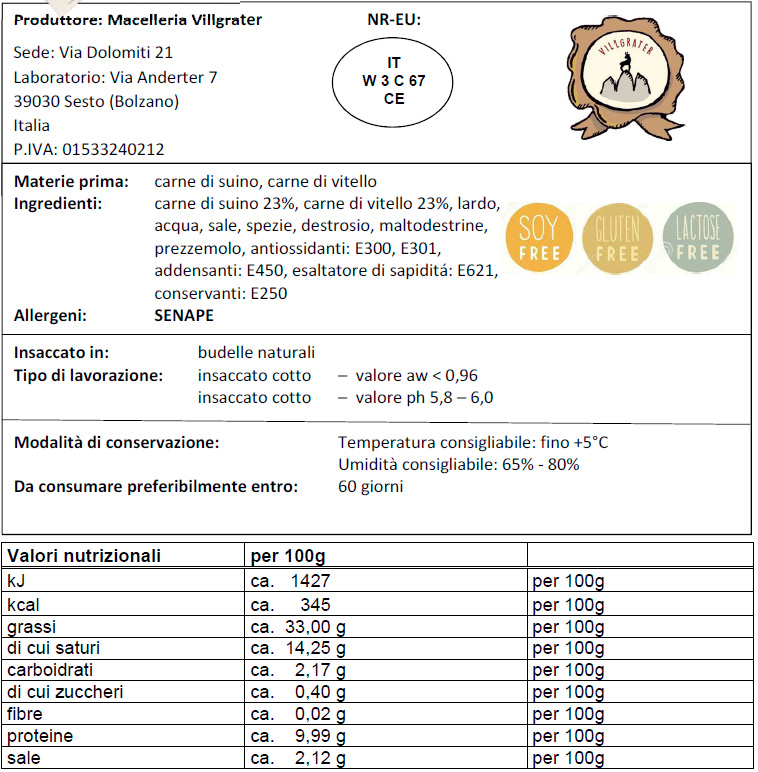 Only logged in customers who have purchased this product may leave a review.