Smoked salamini and salami, Villgrater
Villgrater – Salamino di Cervo da 180 gr.
€7,95 VAT incl.€4,42 /100 g
Among the game specialties, the small deer small salami are appreciated for their delicate aroma.
Preparation
For this type of this small salami 'Cacciatori', the local venison is mixed with grainy pork lard. A choice combination of wild local herbs makes the taste more delicate. Gently dried in the air, the salamis reach perfection.
How to taste them
Gourmets appreciate the delicacy of this venison specialty, which excels when served on its own, thinly sliced with "Schüttelbrot" (hard rye bread) or as a cold starter.
Technical sheet - Deer small salami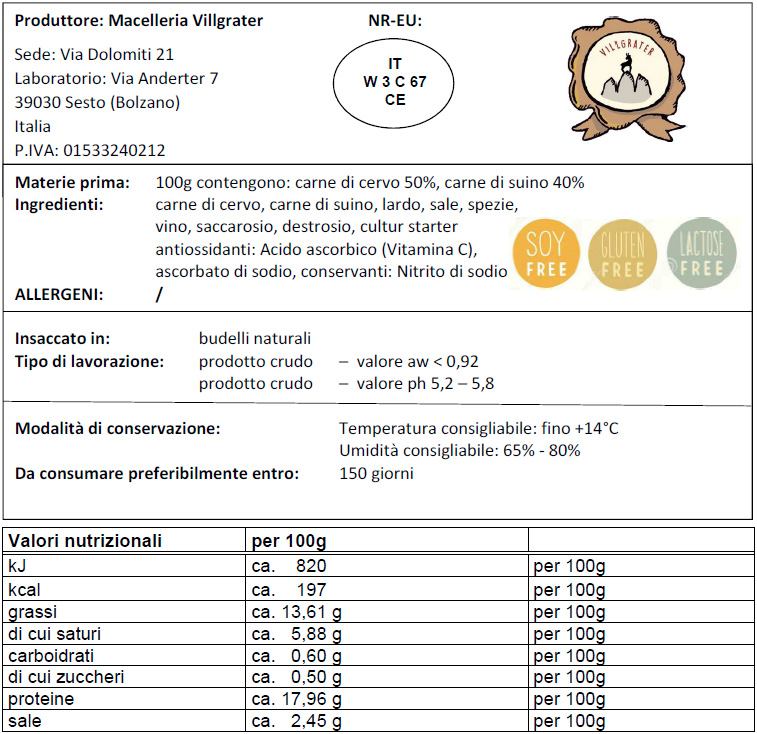 Only logged in customers who have purchased this product may leave a review.