Smoked salamini and salami, Villgrater
Villgrater – Landjager da 170 gr.
€6,50 VAT incl.€3,82 /100 g
The classic Tyrolean raw sausages resemble Kaminwurzen, from which they are distinguished by their flattened shape.
Preparation
For Landjäger smoked sausages, the beef and pork are finely chopped and lightly smoked.
How to taste them
The savory Landjäger smoked sausages offer a great snack together with bread, wholemeal rolls (Weckerl) or rye rolls (Roggenlaibchen).
Out of stock
Technical sheet - Smoked Tyrolean salami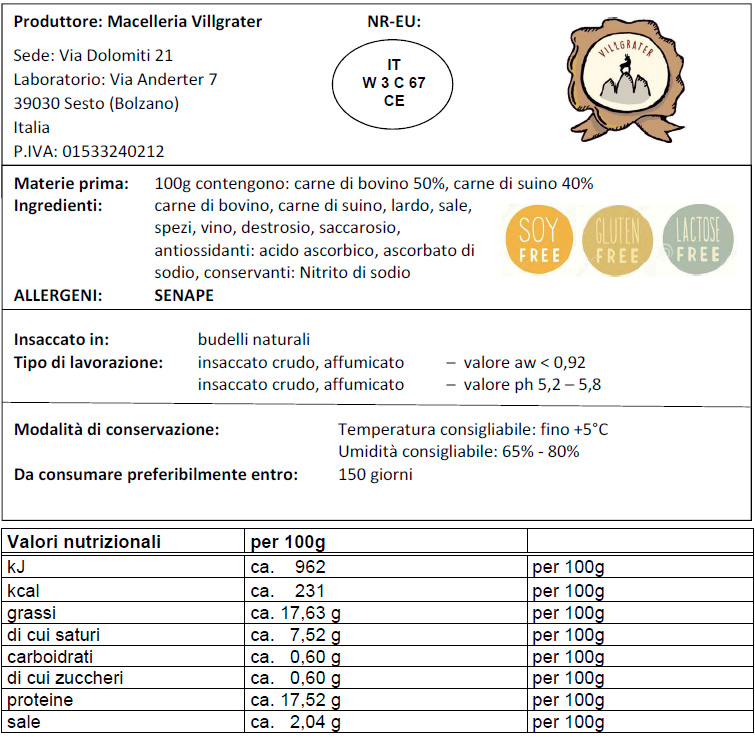 Only logged in customers who have purchased this product may leave a review.