Sauces in a small jar, Villgrater
Villgrater – Sugo all'Amatriciana da 170 gr.
€4,70 VAT incl.€2,76 /100 g
Thanks to the exclusive use of natural ingredients with a high content of nutrients and vegetables, the sauces and ragu offer a truly unique taste experience.
Preparation
Born from the love for simple things, all our products are prepared and placed manually in glass jars in the traditional way, just like our grandmothers did.
How to taste them
Our ragù are perfect to give that extra touch to any pasta dish and can be easily heated in the pot or microwave (without lid).
Technical sheet - Amatriciana sauce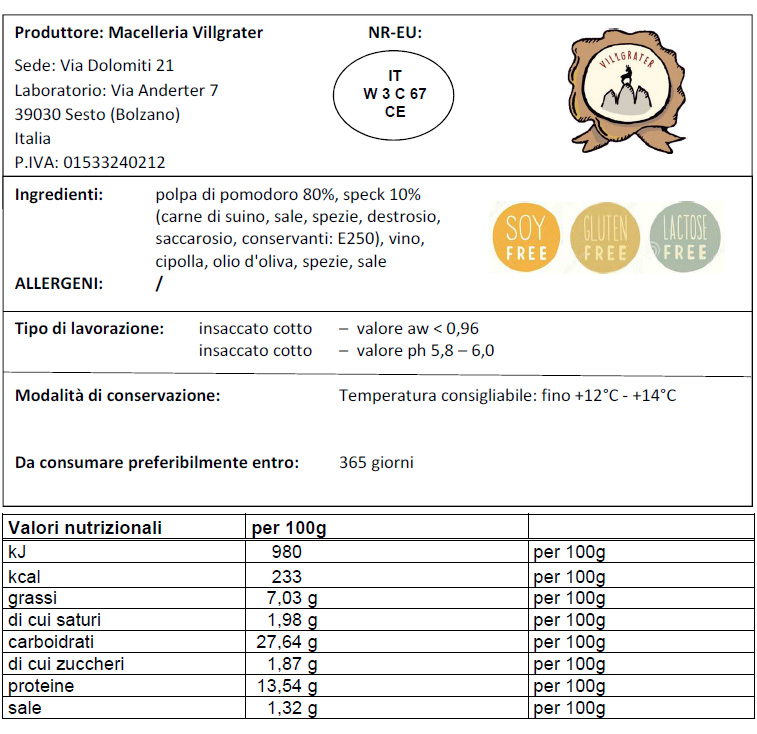 Only logged in customers who have purchased this product may leave a review.