Sauces in a small jar, Villgrater
Villgrater – Pate' di Fegato ai Porcini da 170 gr.
€8,99 VAT incl.€5,29 /100 g
The use of local spices and specially selected ingredients and aromas transforms classic tastes into special gourmet culinary experiences.
Preparation
Liver pâtés are produced with the freshest pork liver and bacon, which are first cooked and then finely chopped.
Pate' get their unique aroma thanks to the addition of fresh herbs and spices.
How to taste them
For a snack between one meal and another or for a slightly different snack than usual, our tasty spreadable speck and our delicious pates are ideal: classic, with herbs or with porcini mushrooms.
Technical sheet - Liver pate of Porcini mushrooms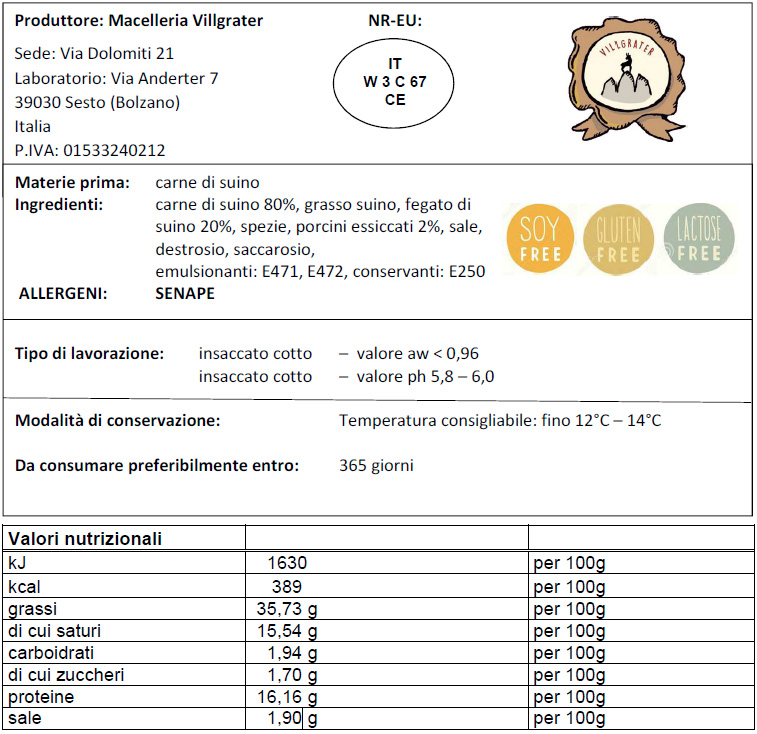 Only logged in customers who have purchased this product may leave a review.