Villgrater, Vienna suasages
Villgrater – Wurstel Frankfurter da 270 gr. o 1300 gr.
€6,30 – €19,45 VAT incl.€1,50–€2,33 /100 g
The sausages are traditionally stuffed into natural casings and are produced with the best beef and pork from South Tyrol; their flavor is best enhanced thanks to the delicate spiciness and light smoke with beech wood.
How to taste them
Sausages are perfect for a simple hot snack between meals.
Just put them in boiling water and boil them for a few minutes over low heat.
Sausages are also excellent on the grill.
Technical Sheet - Frankfurter Wurstel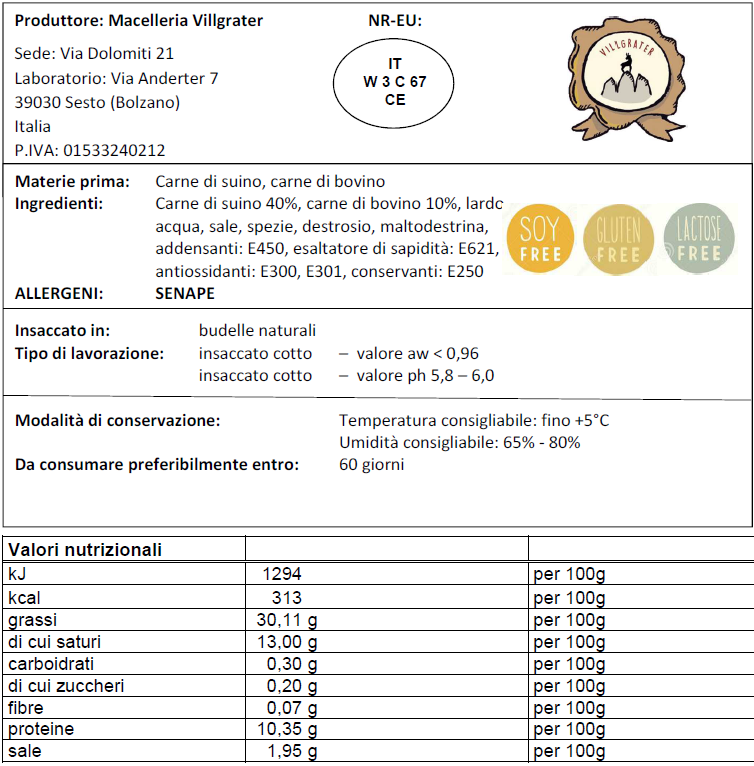 | | |
| --- | --- |
| Weight | N/A |
| Quantity | 20 pz, 4 pz |
Only logged in customers who have purchased this product may leave a review.