Alpe Pragas – Composta di Albicocca, Zenzero e Menta da 335 gr.
€6,99 VAT incl.€2,09 /100 g
Our fruit compotes.
A wide variety of wonderful fruit pleasures and natural freshness. Reinterpreted according to ancient home recipes and produced in our laboratory with delicate and respectful techniques, to the delight of all gourmets. Our fruit compotes are characterized by their fruity aromas, authentic taste, low sugar and low calories.
Taste Apricot, Ginger and Mint
Fruit Compote Apricot, Ginger & Mint - An exotic and fresh composition of sweet apricots paired with slightly spicy ginger and mint from the Dolomites. On our fields we grow peppermint which is carefully harvested by hand in the months of July and August.
Our Suggestion
Excellent for breakfast on bread, with natural yogurt or to refine desserts.
Scheda Tecnica – Composta di Albicocca,Zenzero e Menta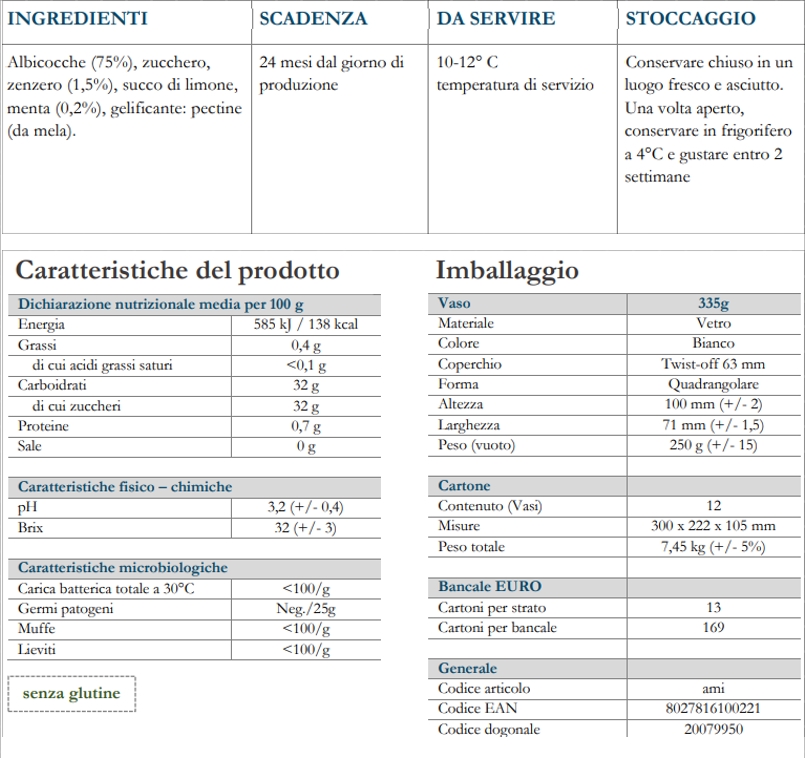 Only logged in customers who have purchased this product may leave a review.