Alpe Pragas, Fruit jams and compotes
Alpe Pragas - BIO Fruit Compote with Blueberry
€6,20 VAT incl.€2,82 /100 g
Only fruits from controlled organic crops enter these pots. Pure and genuine. Agave syrup and a pinch of lemon - organic, of course - give a slight exotic sweetness to the 65% fruit present in the compotes. Our gelling agent is apple pectin. The result is the authentic flavor of freshly picked fruit.
Blueberry
Fruit specialties made from ripe, hand-picked organic blackberries, a little agave syrup and a splash of lemon juice. Our fruit compotes are preserved by careful pasteurization and are free of preservatives and dyes.
Our Suggestion
Excellent for breakfast on bread, with natural yogurt or to refine desserts.
Scheda Tecnica – Composta di Frutta BIO al Mirtillo Nero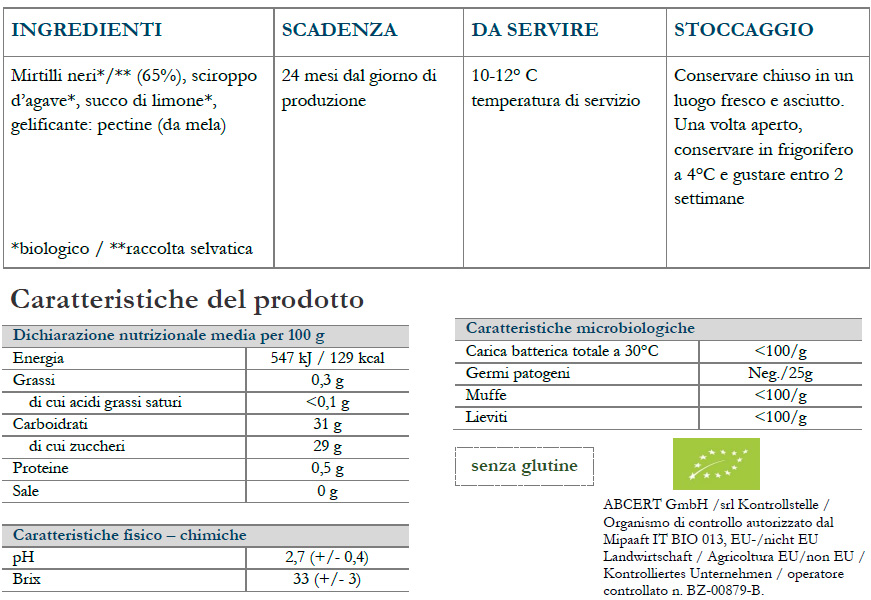 Only logged in customers who have purchased this product may leave a review.